The word "dachshund" means "badger dog" in German. More than just looking like hot dogs, these are brave little canines! Meet Lizzy, the little sausage that stood up to not one but TWO coyotes!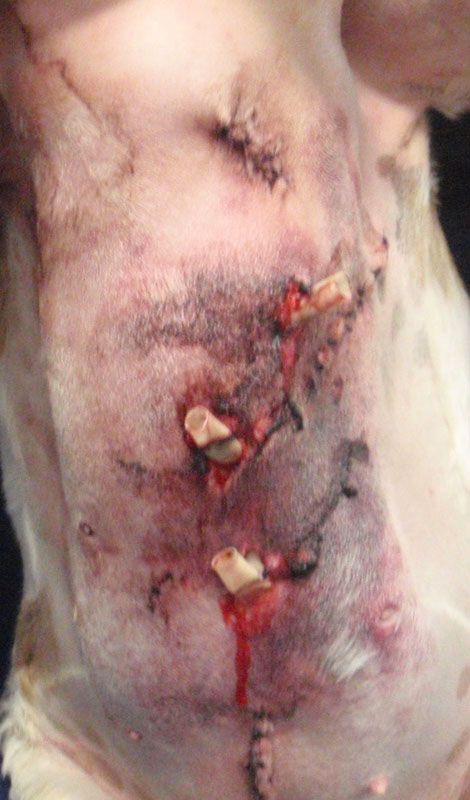 Lizzy first came to us in 2010 after facing off with a coyote in her own backyard late in the evening. She was treated for a bite to the right side of her abdomen, causing punctures, muscle separation, and a hernia. During surgery, Dr. Jones also noticed intestinal punctures and the blood supply had separated from the intestine. She repaired ​​​​​​​the hernia and performed an intestinal resection and reconnection to fix the damage. Drains helped to ensure that Lizzy would heal well and no abscesses would form.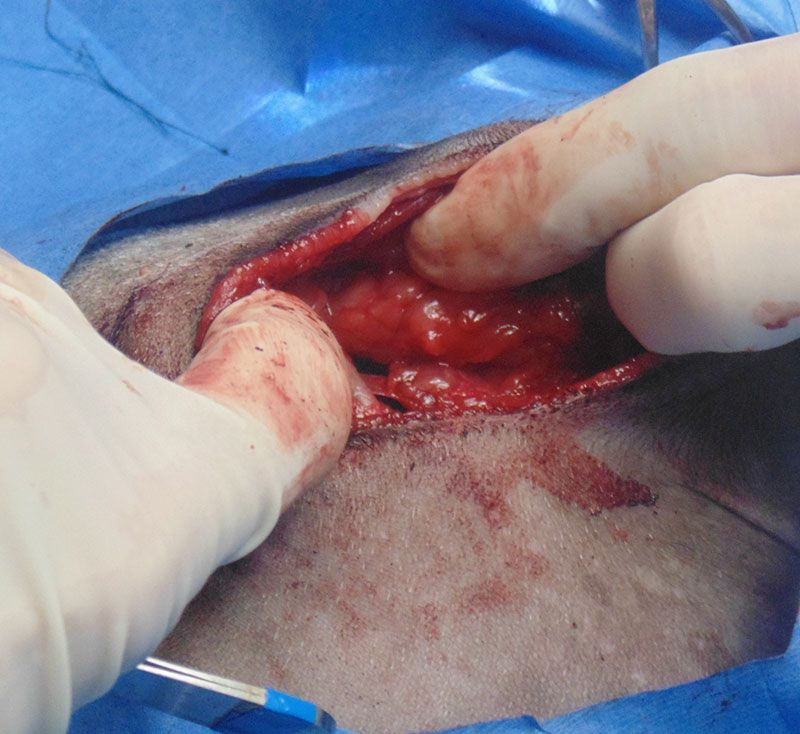 Four years later, she was back again! Defending her home seems to be second nature to Lizzy. However, like last time, she didn't get away with "just a scratch". She had received a coyote bite to the chest and neck. She had an open chest on the right side and also had the skin pulled away from her body from her neck to her tail along her back. Again, drains were placed over her wounds to make sure she would heal properly.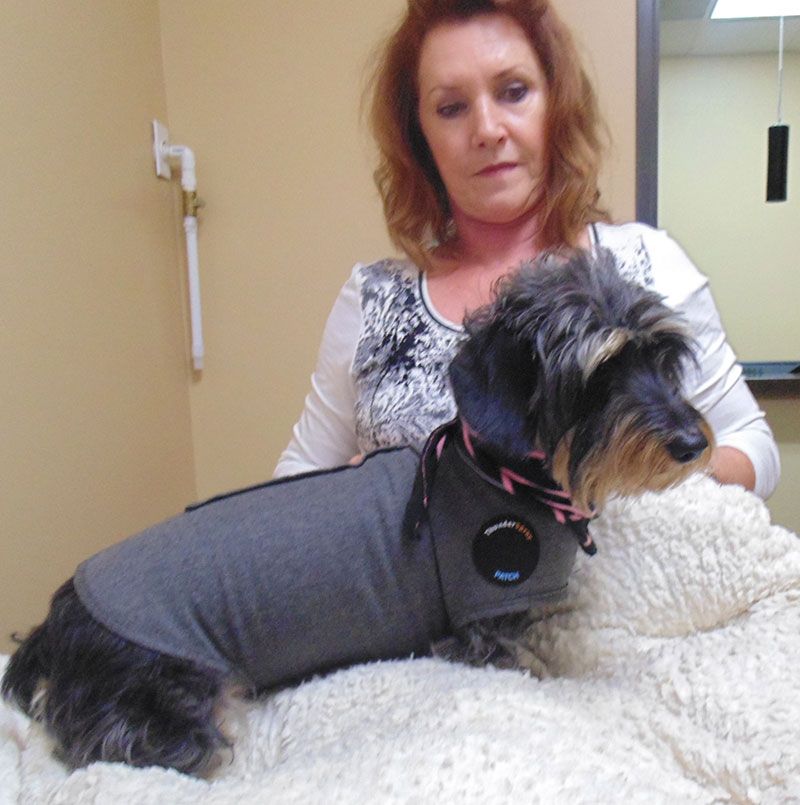 Lizzy is now completely healed. Her mom has even gotten her a protective coat to wear for any future coyote meetings. She certainly has the scars to prove how tough she really is. Hopefully this little fighter doesn't receive any more battle scars. But in the event she does, PETSURG & ER4PETS will be right here to make her as good as new once more.